Parish History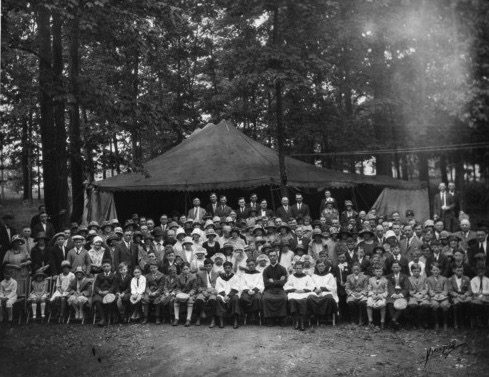 Blessed Sacrament Parish was established on December 31, 1924. Reverend Otto C. Kappus was appointed the first pastor. The first services were held in Moran's storeroom at Tremainsville and Upton Avenues on February 15, 1925. Services continued at this location for the first three months of our existence. After the parish purchased land and were constructing their church and school, services were held in a tent on church grounds.
During the fall and winter of 1925, services were again held in the storeroom. The church and school were completed in February 1926.
September 6, 1925, marked the laying of the cornerstone for the first Church and School by Monsignor J. T. O'Connell. The Sisters of Blessed Sacrament who served the Parish in 1925 belonged to the Dominican Order and helped to open the first school year. The sisters found residence originally in the school building. In 1925 there were 112 pupils enrolled with Sister Mary Leonilla as principal and three assistant nuns. The 1952 enrollment was 778 pupils with fourteen nuns, two lay teachers, and Sister Helen Patrick as Principal.
Between 1938 and 1952 school registration increased to the point where the entire floor space occuped as residence by the nuns was converted to classrooms. Then the Sisters occupied a small residence at 4110 Bellevue Road until the Spring of 1948, when they moved to the convent on Castlewood Drive.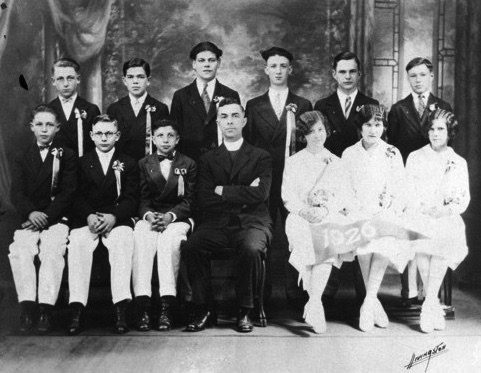 Blessed Sacrament Parish experienced rapid growth in its early years.
Father Gosser became our pastor in December 1936. Father's history includes the following: Studied at St. Vincent's College and Seminary, Latrobe, Pennsylvania – 1904 to 1916; Ordained February 1916; Assistant at Immaculate Conception and Good Shepherd Parishes, Toledo – 1916 to 1918; Pastor of St. Anthony's Parish, Milan, Ohio. Pastor of St. John's, Payne, Ohio; Pastor at St. Mary's, Defiance, Ohio.
In 1952 there were three assistant pastors: Father William Pfeifer who came to Blessed Sacrament from Immaculate Conception at Bellevue, Ohio. Father Herman Reineck from St. Stephen's, Toledo, and Father Jerome Neidemeier who was recently ordained and serving his first appointment.
The original priest's Rectory was completed in November 1930, the present Rectory (Parish House) was completed in December 1949.
Other parishes were formed from Blessed Sacrament Church over the years. St. Clement Catholic Church was the first, forming in 1946. In 1953, St. Pius X and Christ the King Catholic Churches were also formed.
To help serve the growing congregation a new church was constructed. It was completed in 1954 and is still in use today. The original church was converted into an auditorium.